Services
Aqua Zorbing: It's Time to Go for a Spin!
Did you also dream about walking on water as a child? Do you long for an indescribable feeling of freedom and joy? Now you have a unique opportunity to make your dream come true! Come and try aqua zorbing!
The activity is not permitted with high numbers of visitors, in storms or in strong winds. We recommend checking the current situation by calling +420 495 445 152.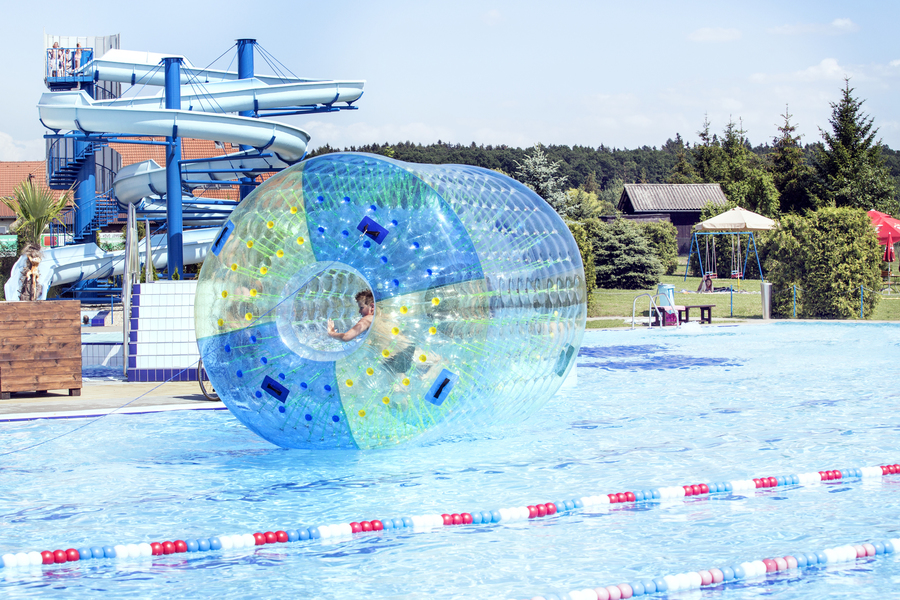 AQUA ZORBING – fun for all ages with no need for strength or tactics!
1 ride (5-10 minutes) - CZK 50 / Tickets can be bought from the swimming pool cash desk
Bike Hire
We offer women's and men's bikes for hire with equipment.
Price:
1 hour: CZK 50
0 - 6 hours: CZK 150
1 day: CZK 200
2 days: CZK 300
Cycle helmets are available for hire free of charge.
Massages
You can treat yourself to the services of a qualified masseur with years of experience right on the grounds of the complex. RNDr. Peter Hrnčiar offers his services from Wednesday-Sunday from 9:00 a.m. - 1:00 p.m. and 3:00 p.m. - 6:00 p.m.
You can make an appointment and arrange the type of procedure:
Find out more on the websitehttp://www.horicko.cz/masaze/
Beach Volleyball
Immediately next to the swimming pool complex you will find a beach volleyball court which is ideal for recreational players. You can hire a ball from reception. The lines are prepared.
No reservation required. The court is available throughout the opening hours of the complex.
Crazy Golf
In the past few years, the campsite has been extended to include several crazy golf holes of varying difficulty. Club and ball hire is a matter of course. You children can try out a small playground (with a slide and swings) close by the crazy golf course, or they can try out some of the specialities of local refreshments.
There are 2 golf courses within 10 km (Hrádek u Nechanic and Myštěves). If you would like to find out more, take a look at the main page "Tips for Trips".
Price: CZK 100 per hour (the price is not dependent on the number of players)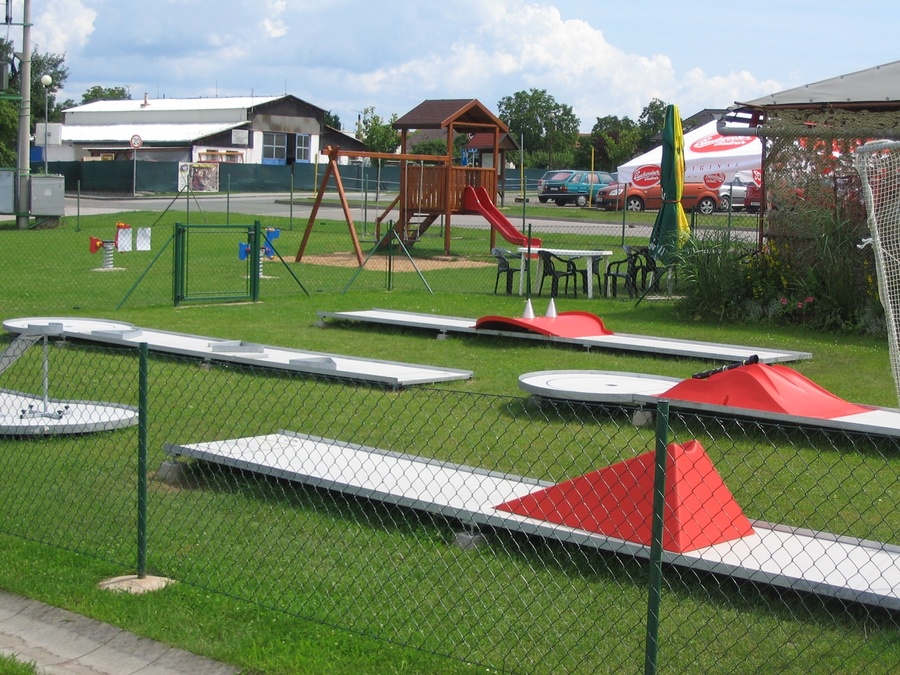 Sports Field with Artificial Turf
For those who enjoy sports, a sports field with artificial turf suitable for practically all ball games is available. Balls and other sports gear can be rented from the campsite reception.
We recommend:
foot tennis
basketball
tennis
table tennis
football
volleyball
Price: CZK 100 per hour (the price is not dependent on the number of players)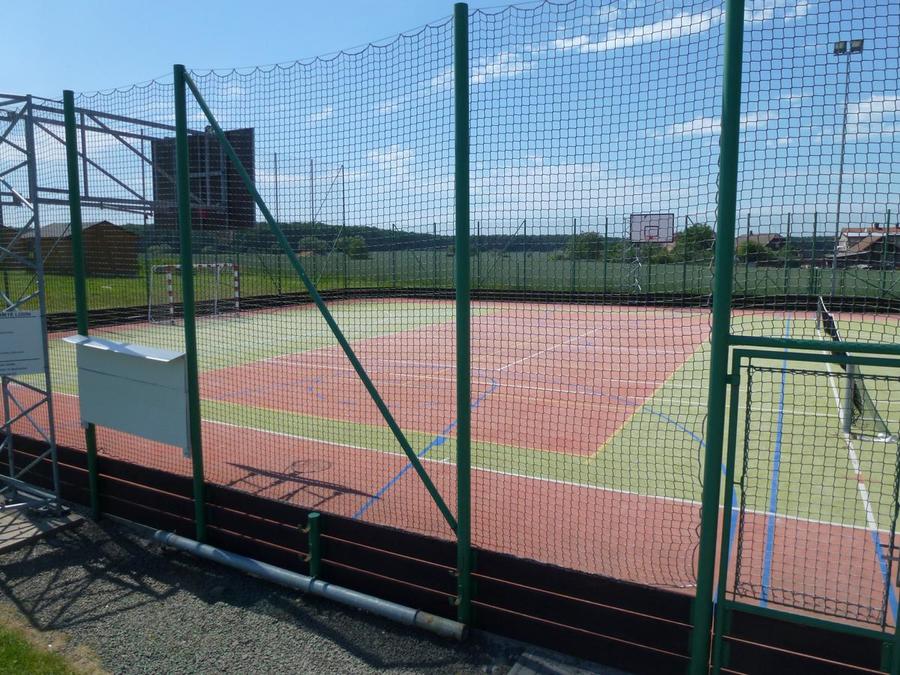 Children's Playground
The children's playground, located approximately 200 m from the campsite, offers great fun for your children. They will find a slide, swings, spring see-saws for the youngest children, a rope pyramid, climbing frames and horizontal bars. Older and bolder children will enjoy the "spider" and "tuba" play sets.
Thanks to rubber flooring, you children will stay safe and clean whatever the weather.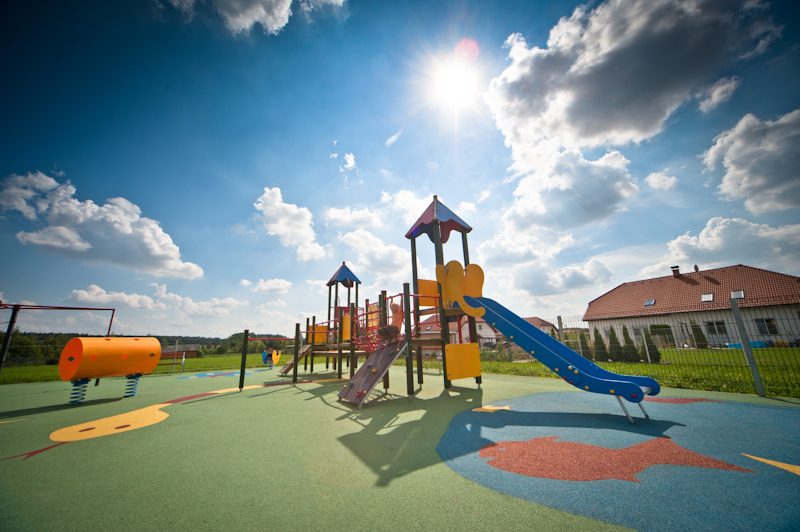 Pergola
You can enjoy a pleasant evening seasoned with the aroma of grilled meat (an electric grill is also available) in a wooden pergola - charcoal can be purchased at reception.
Russian ninepins will help to pass the time while you wait for your meat to cook...